Many of the most enduring films of the past few decades remain ungarlanded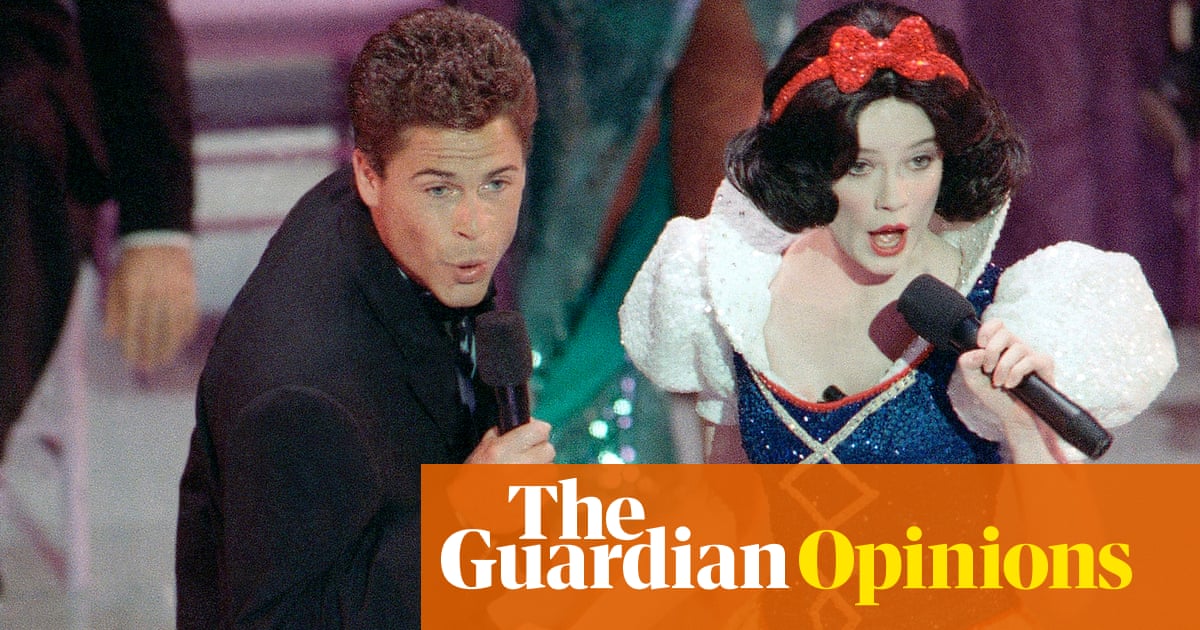 When I was a kid, my parents had an amazingly impressive collection of video cassettes, from Bing Crosbys White Christmas to Shoah (nothing like a nine-hour Holocaust documentary to make these cosy nights in go with a swing). But my favourite tape was The 65th Anniversary Of The Academy Awards: Oscars Greatest Hits! I was not so much obsessed with this video as possessed by it, and to this day my go-to karaoke song is Billy Crystals opening number from the 1991 Oscars: Ghost! Can it win this lottery?/ Ghost! Made me take up pottery. Do you want to know when Cher took Val Kilmer to the Oscars as her date? How pissed off Barbra Streisand looked in 1992, not to be up for best director for The Prince Of Tides? Then you, my friend, have come to the right columnist.
I still love the Oscars, in all their ludicrous, self-regarding glory. But in recent years they have somehow become elevated from that show where Rob Lowe once sang a duet with Snow White to being a statement about Where America Is Now. On the left, the Oscars have been hammered for being so old, white and male; on the right, they have been criticised for becoming too worthy. An awards ceremony turning itself into a culture war is a makeover to rival Julia Roberts swapping thigh-high boots for twin sets in Pretty Woman (a performance which itself was nominated for an Oscar; as I said, I know all the important stuff).
Last week it looked like the Oscars had capitulated to the right, by announcing there will be a new category called outstanding achievement in popular film, AKA the We Know You Care More About Black Panther Than Whatever Won Best Picture Last Year award (it was The Shape Of Water, a title you will have forgotten again by the end of this sentence). This category will presumably favour movies that have made over $100m, and celebrities heretofore not known for an aversion to money were uniformly horrified. The film business passed away today with the announcement of the popular film Oscar, Rob Lowe tweeted, having apparently forgotten he and I might have mentioned this before literally sang with Snow White at the 1989 Oscars. Film critics were even more disgusted, with one arguing that the Oscars are about staying alive to excellence.
Um, are they? Because ever since Harvey Weinstein bullied the Academy in the 1990s into refashioning the awards criteria to fit his then company Miramaxs image, the Oscars have been about celebrating the indie-ish, the artsy-ish and the thuddingly middlebrow and for every Moonlight, there are about 17 The Kings Speeches. Action movies never get nominated any more, and nor do comedies; instead we have near self-parodic Oscars Movies Dramatic Films full of Actors doing Serious Acting.
Meanwhile, many of the most enduring films of the past few decades remain ungarlanded by what is allegedly the most significant film award in the world. Take the 1986 Oscars, where the big winners were Out Of Africa, Kiss Of The Spider Woman, Prizzis Honor. All solid movies, no question, none of which youve seen since 1986. And what little film was fobbed off with best sound effects editing? Back To The Future. Now, Im not saying Out Of Africa shouldnt have won. But I am saying Back To The Future should definitely have also won. And so should The Dark Knight, Batman, Alien, Dirty Dancing, Bridesmaids and Terminator 2, none of which even got a best film nomination.
Judging from the anger over the new category, youd think the Oscars had ruled that only films earning more than $100m qualify for best film. In fact, the popular Oscar will ensure that more smaller films qualify for an Oscar, as the bigger ones get siphoned off to their own new category. Some have argued that popular is a phoney award, and this year, a way of fobbing off Black Panther. Only film obsessives know (and care) that Toy Story 3 won for best animated film (a then relatively new category), and not best film. To everyone else, its a big Oscar winner.
This anger is not really about the Oscars, but an anxiety about how the movie business is changing. Studios no longer really make adult dramas like Out Of Africa, but instead rely on big-budget franchise movies. These have become, largely, junk, relying on CGI instead of quality scripts and direction. But that is also changing: Black Panther would clearly be a worthy winner, as Wonder Woman would have been and with the new category these mega movies wont hog the awards away from smaller films, as Titanic did in 1997.
The idea that the Oscars were ever about pure cinematic excellence could only be entertained by someone never blessed with an Oscars Greatest Hits! video. They are about the TV ratings, and if no one watches the show, then no one will get an award not Black Panther, nor any future Moonlights. Whether making the Oscars more inclusive or more populist will stop the shows plummeting ratings remains to be seen. Honestly, some of us would be happy just to hear another pottery/lottery rhyming couplet.
Read more: https://www.theguardian.com/film/2018/aug/18/oscar-popular-film-shape-water-hadley-freeman